Wine Friday: Linky Party!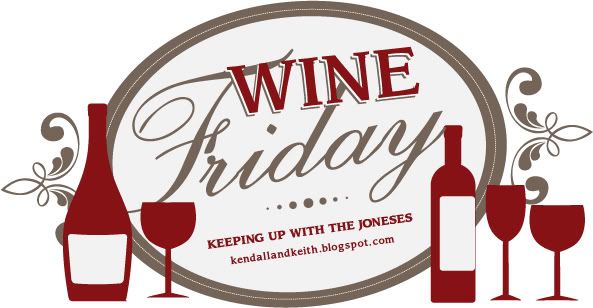 Today, I'm linking up with Keeping Up with the Joneses Wine Friday feature. (Kendall, I worked at CS2 in college, and I think I found your blog through Anne's blog back in the day. I've followed along ever since, and I really enjoy reading it!)
Admittedly, I've typically been a white person, but my tastes have matured over the past few years. This is thanks in part to a Riedel glassware wine tasting that I took part in at Morton's Steakhouse (a client of my marketing agency). Who knew glassware could make such a difference? I actually knew what he was talking about when the instructor of the class described the "oakiness" or "floral bouquet."
Cue a couple of weekends ago, Mr. J and I were running around Nashville and ran into Frugal MacDoogal's. If you've never been there they have great prices and a TON to choose from. They also a special velvet rope area where bottles are anywhere from several hundred to several thousand dollars. That area is not where their name comes from, but it's fun to look! It's almost like a wine museum.
So, I grabbed a new red to try, and I really liked it. I wanted to share it with you here today.
Year: 2009
Origin: Napa, CA
Average price: $8.99
Wine notes from the vineyard: This wine would be fantastic with grilled wild game; venison, wild boar, or pheasant with a blackberry/balsamic glaze and a side of roasted butternut squash. Also try pork loin stuffed with dried figs and tasso ham alongside parmesan-crusted polenta with crispy shallots, or barbeque chicken pizza with smoky gouda.
It's delish! Try it soon!